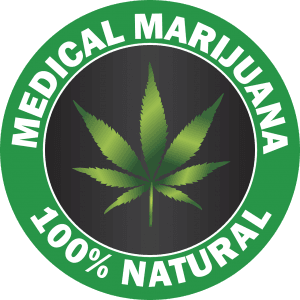 Arizona voters passed Proposition 203 in 2010, legalizing the medical use of marijuana under the Arizona Medical Marijuana Act (AMMA). In order to use medical marijuana in Arizona, you must be a qualifying patient who has registered with the Arizona Department of Health Services and received a registry identification card (medical marijuana card). To qualify as an Arizona medical marijuana patient, you must meet the follow criteria:
At least 18 years old
Have valid government-issued ID
Have Arizona residential address\
Have medical records of past year and provide them to physician
Must have a "debilitating medical condition," which includes diseases such as:
Glaucoma
Cancer
HIV/AIDS
Post-traumatic stress disorder (PTSD)
Severe and chronic pain
Severe nausea
Getting a Medical Marijuana Card in Arizona
If you meet the above standards, the next step is to schedule an appointment with an Arizona Medical Marijuana Doctor to obtain a Physician Certification Form. In addition to the cost of the doctor's visit, you will need to pay a $150 application fee to receive your card. Once you or your doctor's office submits your application, ADHS should mail your card to you within five business days. Note that you'll need to renew your card every year.
Out-of-State ID Card Reciprocity
If you're visiting Arizona and have a valid medical marijuana registration card from another state, you can possess and use marijuana in Arizona. If you are from another state and aren't sure if you are eligible for a medical marijuana card, then you can check sites like hytek medical to see if you qualify. And, if you are one of our neighbors from up north in snowy Canada, it is advisable to go to a local doctor before consuming products from sites like this: https://www.leaf2go.ca/HASH-OIL-KIEF_c_59.html. Back on track though, you won't be able to get medical marijuana from an Arizona dispensary with an out-of-state ID card due to statutory limitations. No matter how much marijuana you're allowed in your home state, you can only possess and use up to 2.5 ounces of medical marijuana while in Arizona.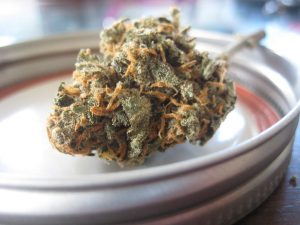 Where to Get Medical Marijuana
Patients with medical marijuana cards can obtain marijuana through dispensaries or growing their own, if approved by ADHS to cultivate. This is often a more affordable option, although there are some initial upfront costs such as the hydroponics equipment you'll need, as well as other kit. But if you want to go for the easier option, the ADHS website has a list of state-licensed dispensaries to help you identify the one closest to you or you can visit our directory here.. It is very likely that the majority of marijuana dispensaries turned to something similar to these white label CBD products, from somewhere like Oji Vape (https://ojivape.com/white-label-cbd/) in order to rebrand and resell these essential items to people who really need them. This makes it all the more important to visit the establishment closest to you. If the nearest dispensary is 25 miles or more away from your residence, you can grow up to 12 plants.
Remember that qualifying patients can only purchase and possess 2.5 ounces of marijuana every two weeks. Additionally, medical marijuana cannot be smoked in public places, such as schools and parks. However, qualifying patients can consume marijuana in edible form in public places.
Cultivation
Under existing Arizona law, you can only grow your own weed under two conditions: First, as we mentioned earlier, medical marijuana patients can grow up to 12 plants of their own if they don't have a dispensary within 25 miles of their homes. The plants have to be grown in an "enclosed, locked facility," which the law defines as a "closet, room, greenhouse, or other enclosed area equipped with locks or security devices that permit access only by a cardholder." To grow with the law's blessing, you will also need ADHS to designate you as a medical marijuana cultivator.
ADHS-designated caregivers can also grow and dispense medical marijuana for one to five medical marijuana patients. To be a caregiver, you have to be 21 years or older, agree to assist up to five medical marijuana patients, and have no previous drug felonies.